Darker side of music
What is this agreement for?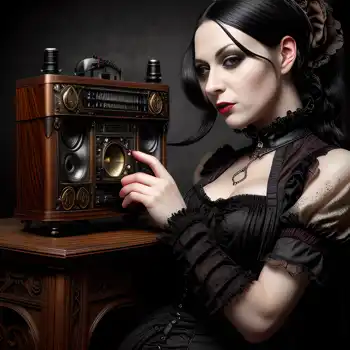 Darker Side Of Music will start off playing a set amount of music on our station at certain times.

We Aim to include music reviews and live interviews and guest hosts etc.

To do this we need Artists, Bands, Djs on board who would like to be part of this.

If you are interested please let us know.
We want to reintroduce Darmer Side Of Music Radio but as we do not make money from our services we need to have an agreement in place to allow us to play music.

So If you want your music played by us please consider signing this agreement and telling us which music of yours you would allow us to play.
Can you help us?
Here at Darker Side of Music, our aim is to bring Artists to more people giving them as much exposure as we can. We also are independent and are in no way supported by any Label.
Artists today have been for a long time struggling to keep their art going, especially in the genres that we love and try to help. We are also in the same boat. We fight to survive. If you use our site in any way and feel you can help us with the high running costs, please consider supporting us so we can continue to help those artists that give us incredible enjoyment from what they create.
We all have something in common: our love of music.

Click the buttonfor more information and free membership.